One bite of our homemade fudge takes you back in time to the memories of old fashioned fudge like Grandma used to make!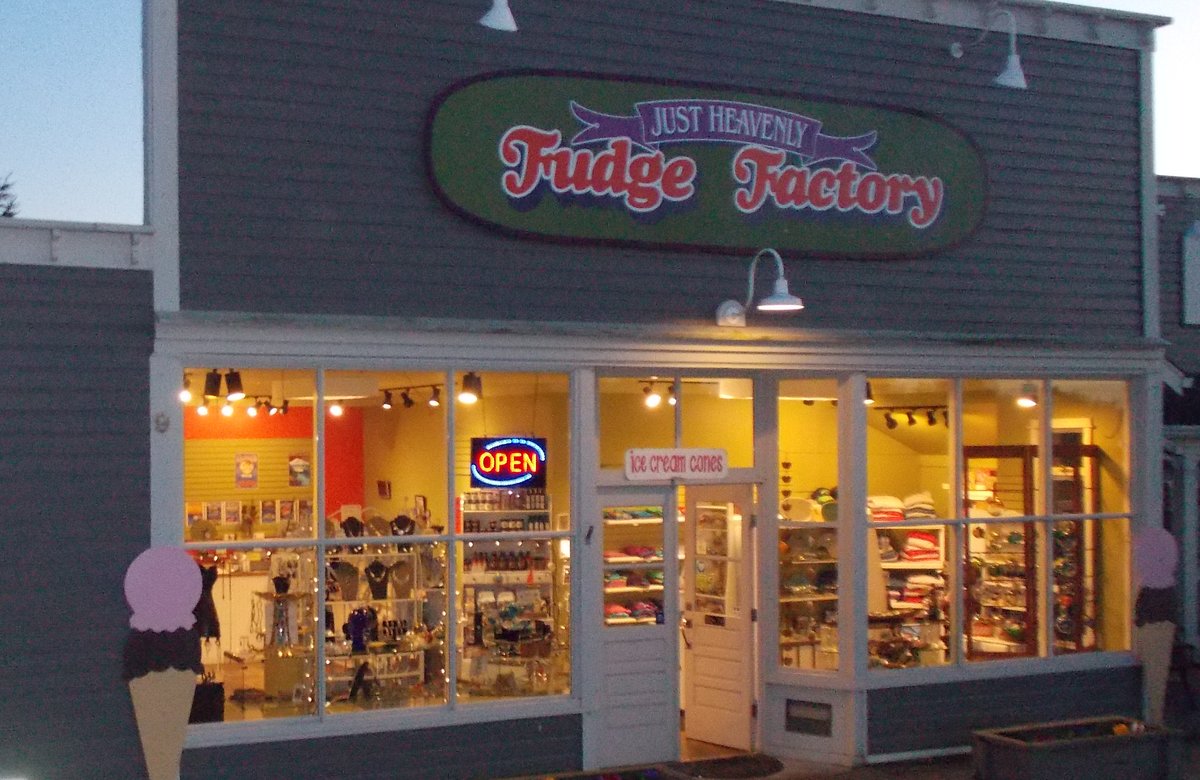 About Our Shop
We are OPEN Monday, Thursday, Sunday 11:00 am - 5:00 pm.
Fridays and Saturdays 10:00 am - 5:00 pm.
CLOSED Tuesday and Wednesday.
You can email us info@justheavenlyfudge.com if you are going to be in town and need a gift or have a special request. We are available to open the shop for you.
We make over 100 different flavors of fresh creamy gourmet fudge. You will find something different to try every time you come by, as well as traditional all time favorites. Be sure to a
sk for a free taste of our delicious fudge.
Our gift shop features handmade items by local Lopez Artisans and
Made in Washington gourmet foods.
Find the perfect gift or memento of your visit to Lopez Island from our selection of
sterling silver jewelry, blown glass ornaments, toys, posters, coasters, coloring books, handmade soaps, T-shirts, hats and the largest selection of Lopez and San Juan Islands souvenirs.
Attention Seahawks #12 fans, check out our selection of Seahawks official NFL logo mugs, stickers, jewelry, flags, banners,and license plate holders.
Lopez Island Ice Cream Parlor

Lopez Creamery Ice Cream is back!
We are the only scoop shop serving Lopez Island Creamery gourmet all natural ice cream. Come in for a cone, cup, sundae, Root Beer float, old fashion milkshake or malt, or try our new Sorbet Slushy or Specialty
Milkshakes . Featuring the "Lopezian" made with Chicoaji chili sauce and local blackberry jam..
We are Lopez Island souvenir headquarters!